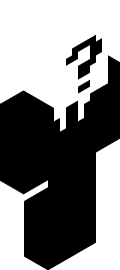 Top Donator
Your name and skin can be here!
Recent Payments
BlackGalaxy06
HungerWars
HungerWars
Zampato
Zampato
Community Goal!
Every € 30 donated to the server will give everyone online 10 Tier 5 Mystery Boxes!
26 / 30 EUR (88%)
DestinyRealms
Welcome to the DestinyRealms Store
DestinyRealms is a 1.9 - 1.19 server network that provides a fun, community-focused experience for everyone who decides to join. On our store, you can buy ranks, coins, keys and more to help support the server and keep it running every single day.  Thank you very, very much for your purchases.

The gamemodes, or Realms as we call them, are:
MMOSMP Realm: An SMP Server with tons of fun quests and MMO Elements!
Sky Realm: A Skyblock server with fun additions!
Earth Realm: An SMP Server on a map based on the Earth! Including a real time dynamic map.
Purchase & Payments 
Before purchasing, please make sure you have entered the correct Minecraft username.  All payments go through PayPal.
With that being said, if you do not receive your orders, contact our support via Discord. We will help you out right away! 
Customer Support
If you do have any issues with your purchase, please feel free to reach out to us by opening a support ticket on Discord.
Please note: All Chargebacks will result in an IP ban from our network. Further legal investigation regarding the chargeback may take place. Please reach out to our support team before attempting to do a chargeback.
DestinyRealms is all about community, and the best way to be a part of that community is Discord. It's simple, it's easy, and it's the best way to meet people who play on the server and get support! Click here to join the DestinyRealms Discord server today!
Spent more than €100 EUR in the shop? Open a ticket in the #support channel on Discord for your 10% OFF FOR LIFE code!
Rules still apply. Items must be purchased for yourself or as gifts for others. Players may not pay you with real or in-game currency.
Refund Policy
DestinyRealms does not provide refunds unless otherwise stated. Due to funds being allocated towards projects, development, and server staff to improve DestinyRealms, we do not provide refunds. As per our Terms of Service, all sales are final after checkout; however, if you do have an issue with your purchase, such as being charged an incorrect amount, please reach out to us on Discord.
Attempting to go around the Refund Policy and doing a chargeback on the purchase will result in a Permanent IP Ban on play.destinyrealms.net as well as a ban on Tebex (e-commerce platform that Minecraft servers use to process purchases) that prevents you from making purchases on other server stores. Further legal investigation regarding the chargeback may/will take place. Please reach out to our support team before attempting to do a chargeback on any purchase if there is a problem with your purchase.